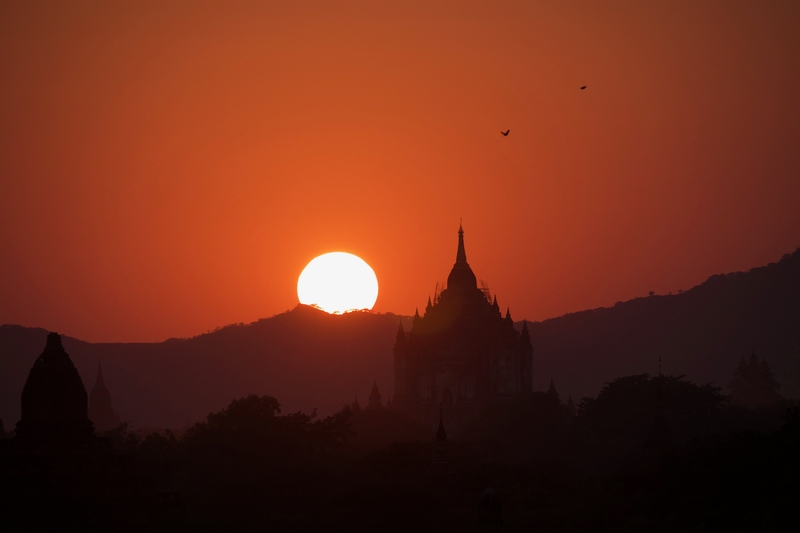 Three Days in Bagan: Exploring Myanmar's Unmissable Highlight
The vast 26 square mile plane that constitutes Bagan, is undoubtedly Myanmar's most impressive attraction. This pagoda-studded landscape is an archeological wonderland, often regarded in the same high esteem as Cambodia's Angkor Wat, Indonesia's Borobudur and Jordan's Petra.
I visited Bagan with my friend, Val, as part of a three week trip to Southeast Asia this past January. We spent three days in Bagan–waking up in the quiet mornings to witness the sunrise, exploring hidden pagodas at sunset and getting lost in the city's maze of Buddhist relics.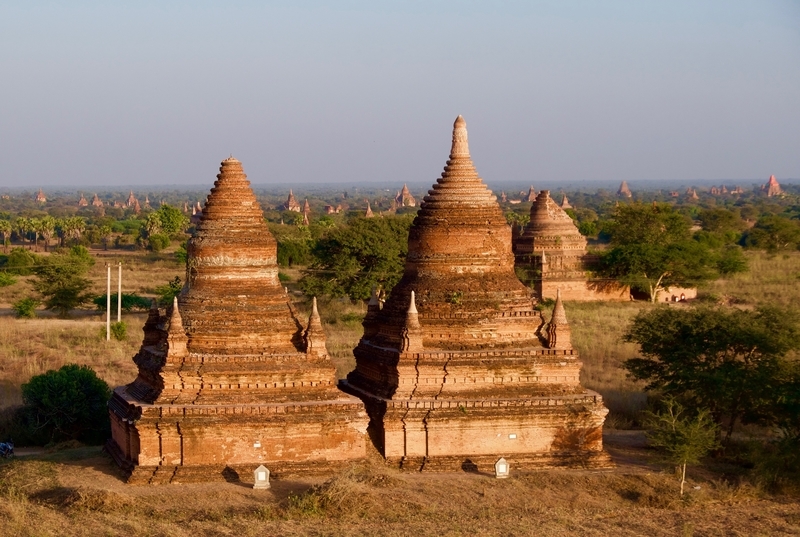 Val and I traveled to the Bagan Archeological Zone via overnight bus, after spending just over 24 hours in Yangon. We had opted out of taking the more comfortable and slightly pricier VIP bus (a decision we later regretted) and arrived at 5am–exhausted and sleep-deprived and ready for bed.
Since we figured we still had plenty of time to explore the area in the following days, we had originally planned on taking advantage of our Hostel's free day beds. Our hostel, Ostello Bello, is accustomed to dealing with the odd schedules of bus companies and offers complementary beds on its rooftop for early arrivals and late checkouts. It is a convenient perk for weary backpackers.
Ostello Bello may be a bit pricier than the average backpacker's accommodation in Southeast Asia, but its reputation is certainly deserved. With plenty of spaces to lounge around, free breakfast and knowledgeable staff, it certainly delivers a lot of bang for its $25 price tag. In addition to its plethora of other offerings, Val and I soon realized that Ostello Bello organizes free e-bike tours during sunrise and sunset.
As it turns out, we arrived at the hostel just as a morning tour was leaving. So we decided to forego our much-needed nap in order to see one of the world's most spectacular sunrises.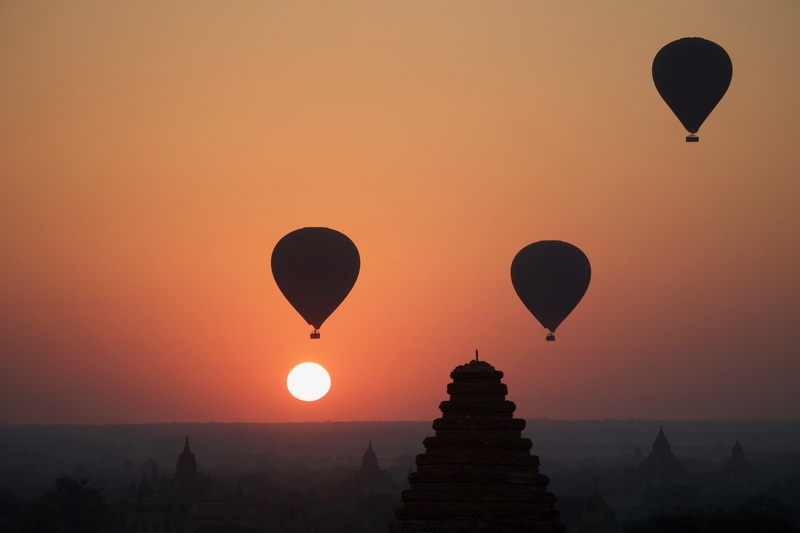 Val and I quickly dropped off our luggage, bundled in our warmest sweaters, rented electric bikes and–weary from lack of sleep–set off into the night.
While Ostello Bello's tours are free, participants must rent their own e-bikes as transportation. E-bike rentals are prolific around town and cost roughly $7 per day. Since foreigners are banned from renting motorbikes in much of Myanmar and since taking a conventional bicycle can be challenging due to the deep sand tracks surrounding the pagodas, e-bikes have stepped in as the most efficient and convenient mode of transportation in the area.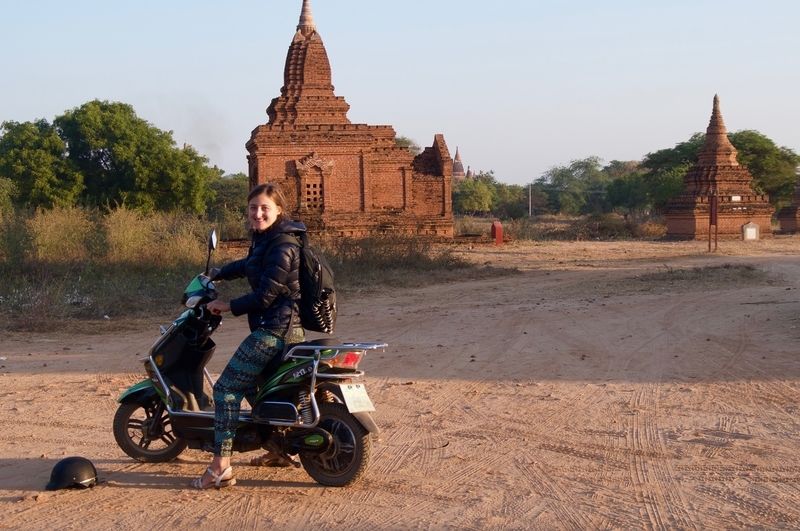 On my bike, I followed our guide through desolate streets, around sharp bends and across deep sand tracks into the heart of the Bagan Archeological Zone. The stars were still twinkling overhead and the sky was still dark when we left our hostel but, as we rode, the inky sky began to transform. And slowly, as the sky gave way to light shades of purple and pink, the grandeur of Bagan began to materialize before my eyes.
We reached our first temple just prior to sunrise. Val and I followed our group up the pagoda's narrow stairs and took a seat to witness the release of hot air balloons into the violet sky.
It was magical and mesmerizing. And well worth staying up to witness.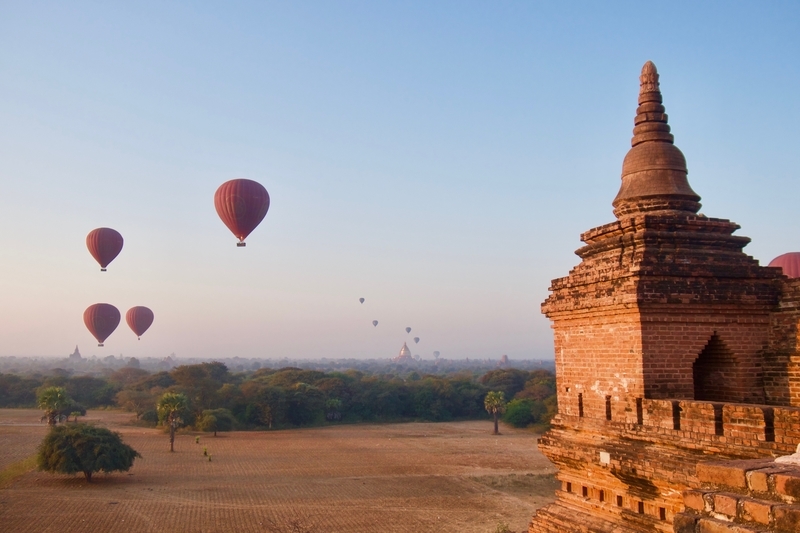 Over the course of three days in Bagan, Val and I explored the city of pagodas by e-bike–winding through centuries-old ruins and getting lost along dusty roads. We woke up every morning before sunrise and stayed awake past sunset. In three days, we saw more pagodas than we ever knew existed.
As we gazed upon the sea of stone spires rising above the treetops, we joked that we were pagoda'd out. That Myanmar would make us nonchalant about the Buddhist temples in a way that Rome can make one merely shrug at the sight of a cathedral. The pagodas are simply everywhere in Bagan and it was difficult to believe that the structures we saw were only a fraction of those that once existed.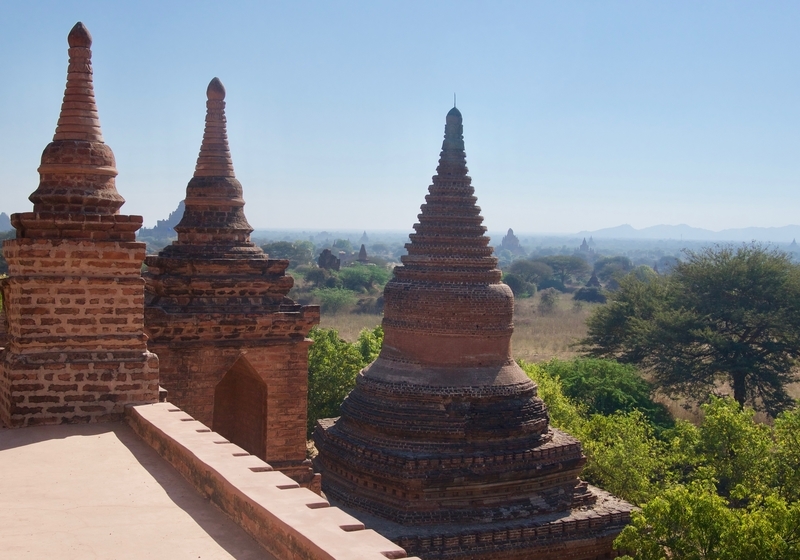 Bagan is an ancient marvel that has withstood earthquakes, wars and brutal regimes. From the 9th to 13th centuries, the ancient city of Bagan was the capital of the Pagan Kingdom. During this time,  over 10,000 temples and pagodas were constructed in the Bagan plane alone. But earthquakes, wars and human settlement have taken their toll on some of the structures, and today, roughly 2,000 remain.
In the 1990s, Myanmar's military dictatorship sought to renovate the temples in order to bring tourism to the region. The restoration efforts, however, drew criticism from art historians. Preservationists argued that the restorations paid little attention to the original architectural styles and materials of the area.
These restorations are largely why Bagan has yet to be designated a World Heritage Site, despite its cultural, historical and architectural significance.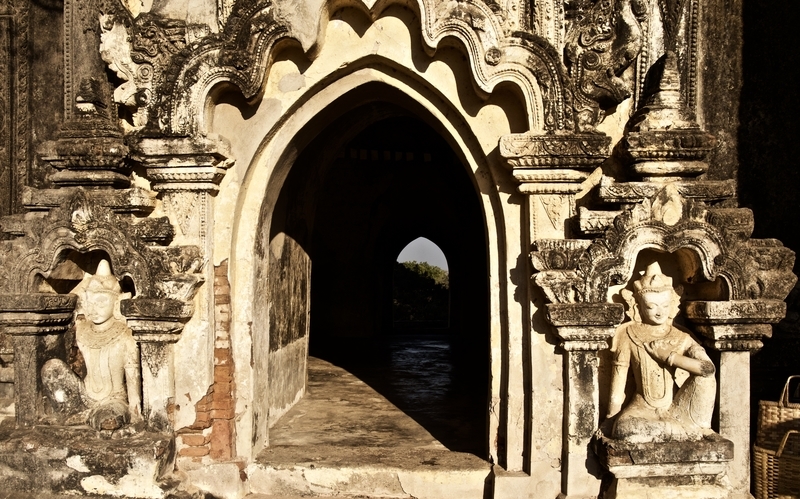 On our second day in Bagan, Val and I decided to join our hostel for an afternoon tour of some of the area's most prominent temples, as well as some of its hidden gems. Along the way, we ate a delicious lunch at The Moon Vegetarian Restaurant, learned from our guide about growing up as a child monk and interacted with the friendly and welcoming locals that call the Bagan Archeological Zone home.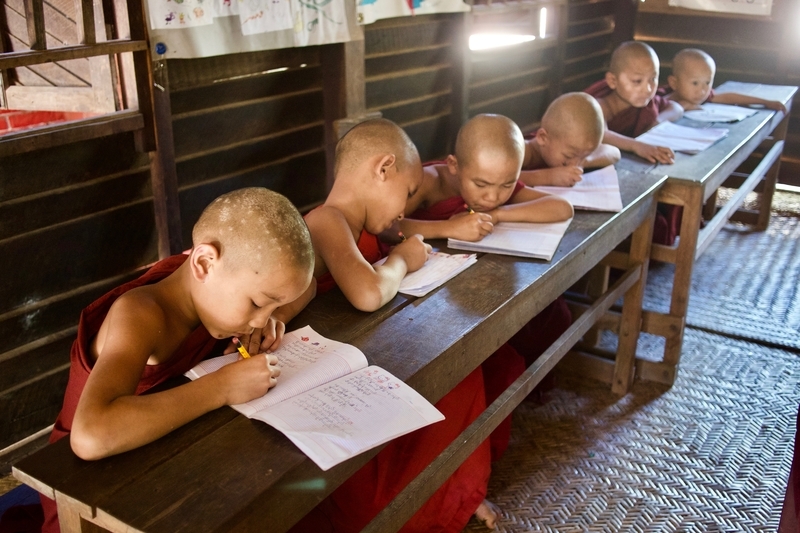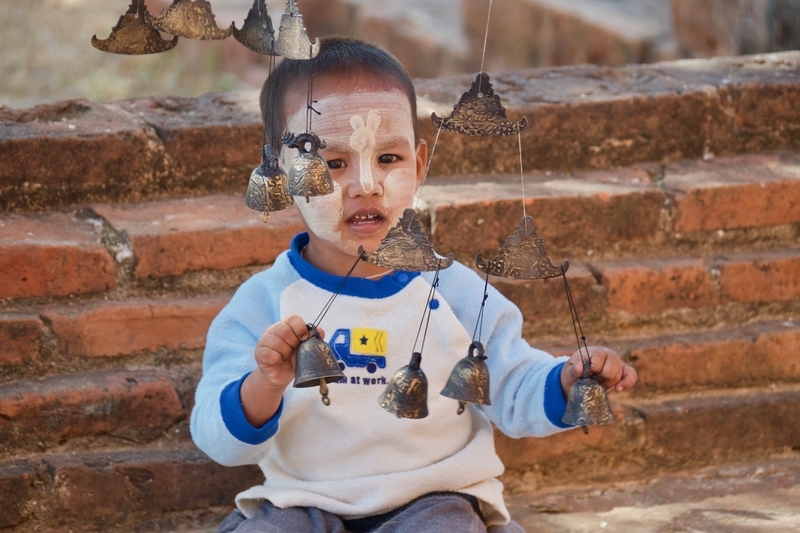 We spent our final day in Bagan much the same way we had spent our first–waking early for sunrise, relaxing in the afternoon and socializing with fellow travelers. We found that spending three days in Bagan gave us the perfect amount of time to appreciate the archeological site and its endless sea of pagodas. With three days, we were able to explore both the area's touristy sites (Shwesandaw, Sulamani, Thambula, Dhammayangyi) and its secret, off-the-beaten path gems.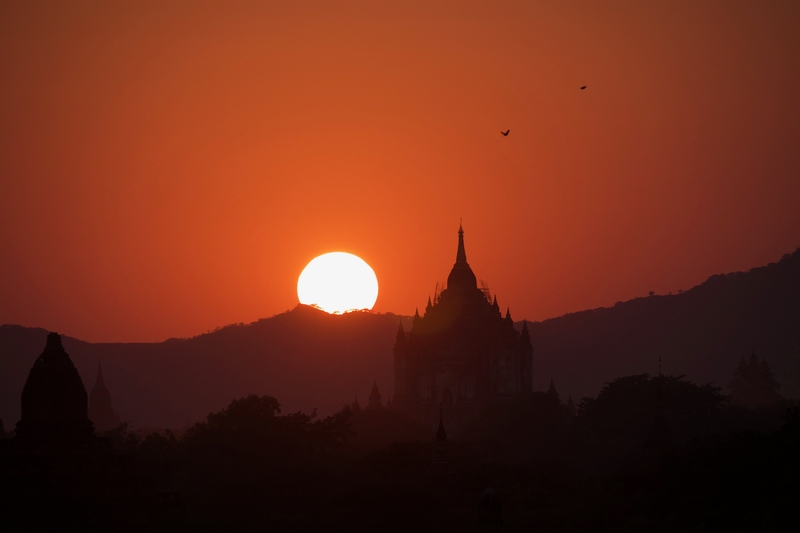 For the sake of this blog post, I wish I could remember the name of the pagoda that we visited during our first sunrise tour. Or the names of the smaller temples that we visited in the subsequent days. I know this post would have been far more useful with specific details, names and places of reference.
But to my defense, providing names of places to go in Bagan is as futile as mapping out an organized itinerary for the area. For the real joy of traveling around Bagan, comes in discovering the hidden corners, the abandoned ruins and the solitary viewpoints. In fact, to my surprise, my favorite temples were the ones that weren't even marked on the map. Temples so seemingly small and insignificant that they didn't even have names.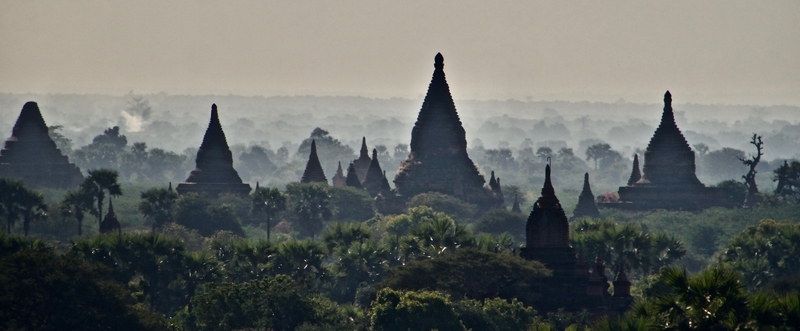 While we watched the sun rise and set behind the silhouettes of nameless structures, I realized that not having the names of particular places to see hardly mattered. Visiting Bagan isn't about checking temples off your list. It isn't about any particular viewpoint or pagoda or Buddhist statue. It is about getting lost in the maze of one of humanity's great achievements. It is about soaking in the ensemble cast of pagodas that, together, look more awe-inspiring and mystical than just about any single structure I have ever seen.
For it is when seen together, that the 2,000 plus stone spires that speckle the Bagan plane, stand to create one of the most evocative man-made landscapes on Earth.